Workshop Pigs

Pigs are keep on rolling, in the beginning it was a badge bought in Berck sur Mer.
Surely there can be build a kite out of it. Two years already this idea lay dormant in the cellar.
Then this year, took a look at the devil and the Spaniards came to the conclusion, so round, its shape may have.
First two little pigs tested once, before the 6 meters wide and 18 meters (59 ft) long version goes into production.
So a little pig consumes approximately:...............22 meters (72 ft) ripstop nylon and 1.04 meters (3,4 ft) wide
.................................50 meters (164 ft) inner cords
.................................50 meters (164 ft) bridle lines
........................... 30 meters (98 ft) seam tape
First, the front and rear side is cut and sewn together.
The sides are divided into a grid. Every 25 cm (0,8 ft) is sewn a reinforcement. Then the peripheral strip is sewn of 28 cm (0,9 ft).
In the head region, a zipper is sewn, so that we later comes to the inner cords.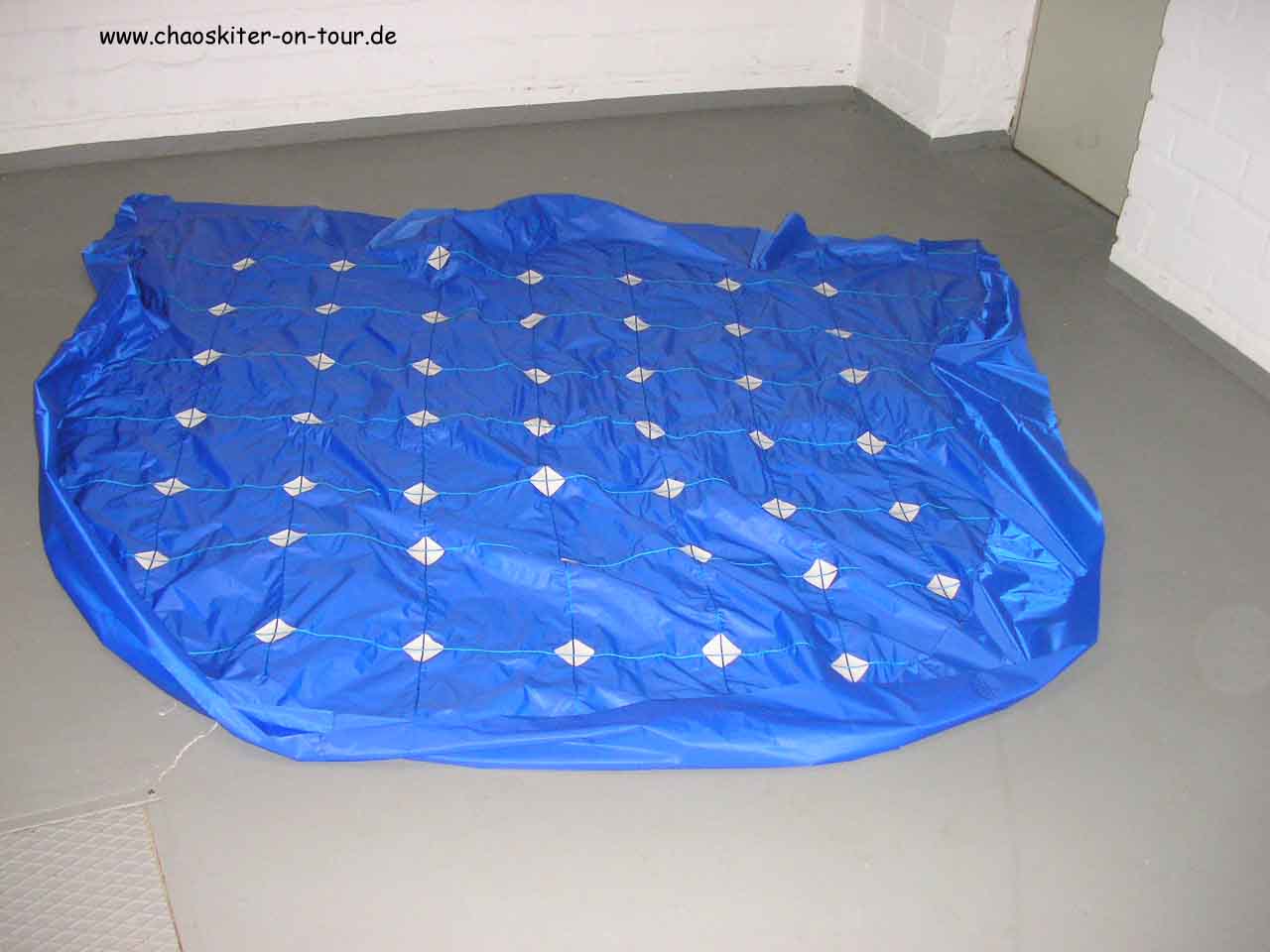 Back panel with rotating stripes and grids
Then the internal ropes had to be linked. Approximately 50 pieces in the width of the surrounding side strip plus 5 cm (0,16 ft) for the addition of nodes.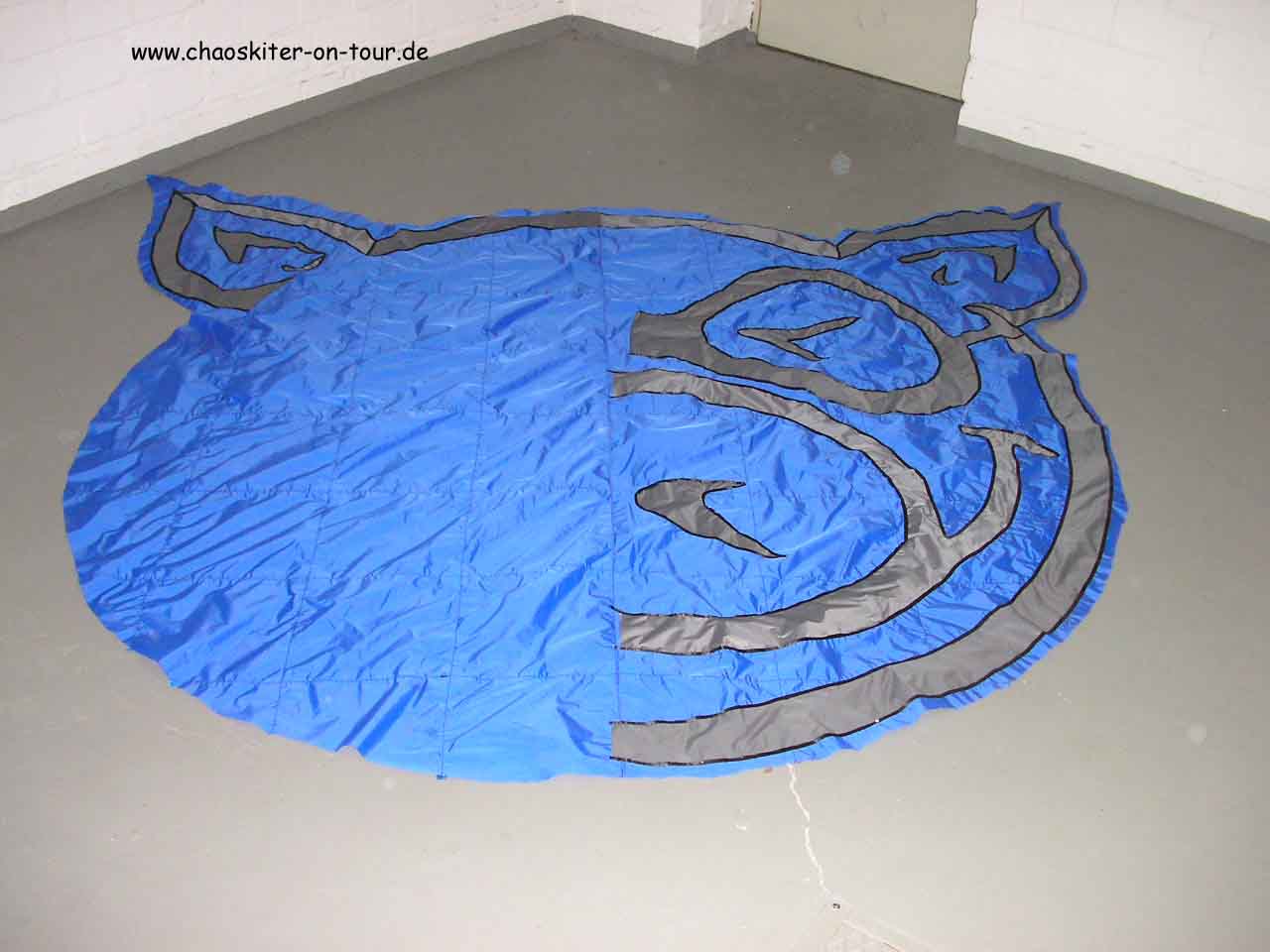 Sew and engage the applications with seam tape.
Finished front
In the circulating stripes are three about 4 - 5 meters (13 - 16 ft) long and 68 cm (2,2 ft) wide tentacles sewn.
Below, two tails sewn to each tentacle.
Then set the points for the scale on the front and attach small loops.
Above, between the lenses is a small hole of about 15 - 20 cm (0,5 - 0,65 ft) cut and sewed a piece of ripstop nylon behind as a valve cover.
The scale the bridle line and good luck with the wind.
The result looks like this .....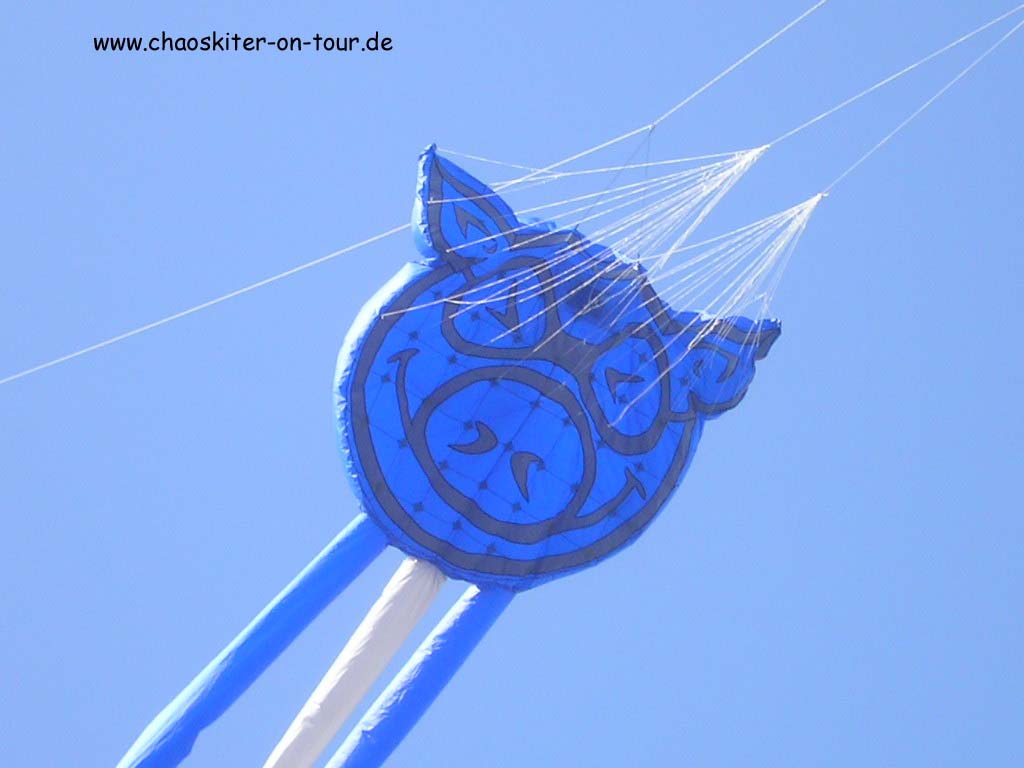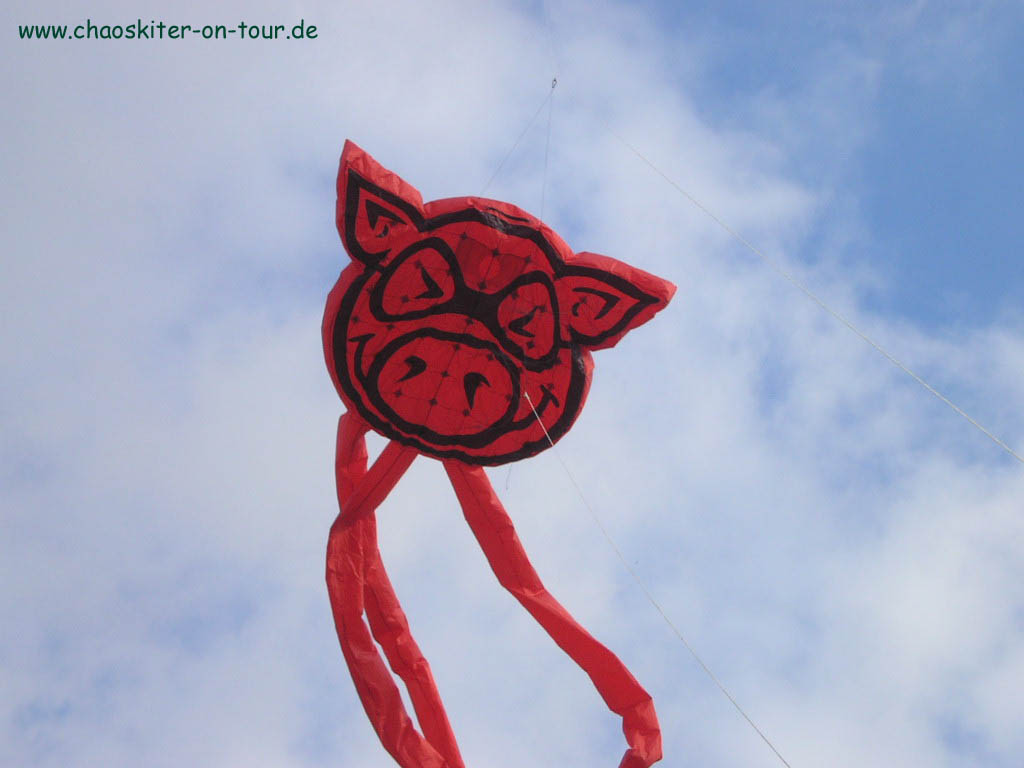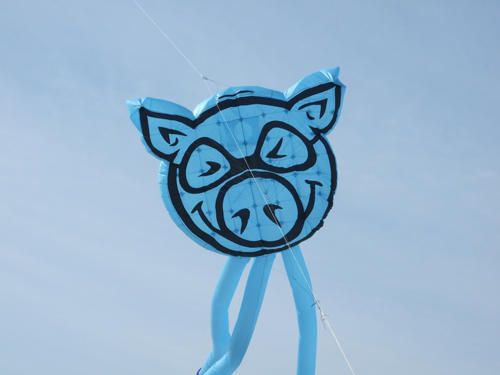 They can also fly in a train
August 2007
It took a long time. But finally it's finished. Our great night flying pig.
Here are some details:
160 sqm ripstop nylon
120 meters (393 ft) of a 2.5 cm (1 inch) wide reflective tape
200 meters (656 ft) bridle line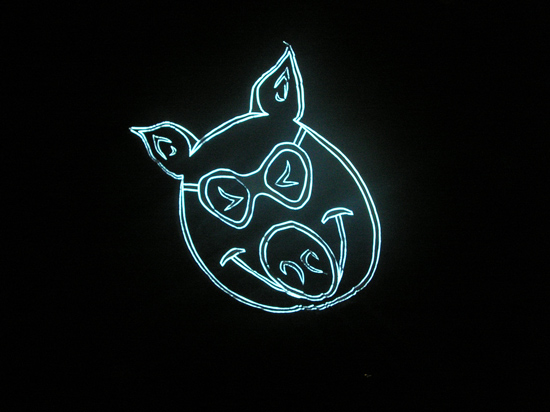 Suitable for night flying